OPTICAL PROPERTIES OF OF ZnS:Fe NANOCHRYSTALLS OBTAINED BY COLLOIDAL METHOD
Ключові слова:
Zinc Sulfide, Nanocrystals, Absorption Edge, Photoluminescence.
Анотація
Iron doped zinc sulfide nanocrystals were obtained by colloidal synthesis using gelatin, lactose or polyvinyl alcohol as a stabilizing matrix. The structure of the nanocrystals was determined using X-ray diffraction (XRD). The influence of the concentration effect on the size and properties of ZnS nanocrystals, the optical absorption spectra and photoluminescence spectra were studied, and the types of optical transitions in these nanocrystals were determined.
Посилання
Rosdi I., Saleh M-H., Norsal K., Malek M. Z.- A., Sulaiman M. - A. and Baharom M. -A. Synthesis of Fe2+ ion Doped ZnS Nanoparticles // Advanced Materials Research. – 2014. – V. 879. – P.155-163.
Kumar S., Singhal M., Sharma J. K. Functionalization and characterization of ZnS quantum dots using biocompatible L –cysteine// J. Mater Sci: Mater Electron. - 2013. - V. 24. - P.3875–3880.
Nitsuk Yu.A., Vaksman Yu.F., Yatsun V.V., Purtov Yu.N. Optical absorption and diffusion of iron in ZnS single crystals// Functional Materials. - 2012. - V.19, No.2.- P.182-186.
Гусев А.И., Ремпель А.А. Нанокристаллические материалы.-М:Физматлит.-2000.-С.224.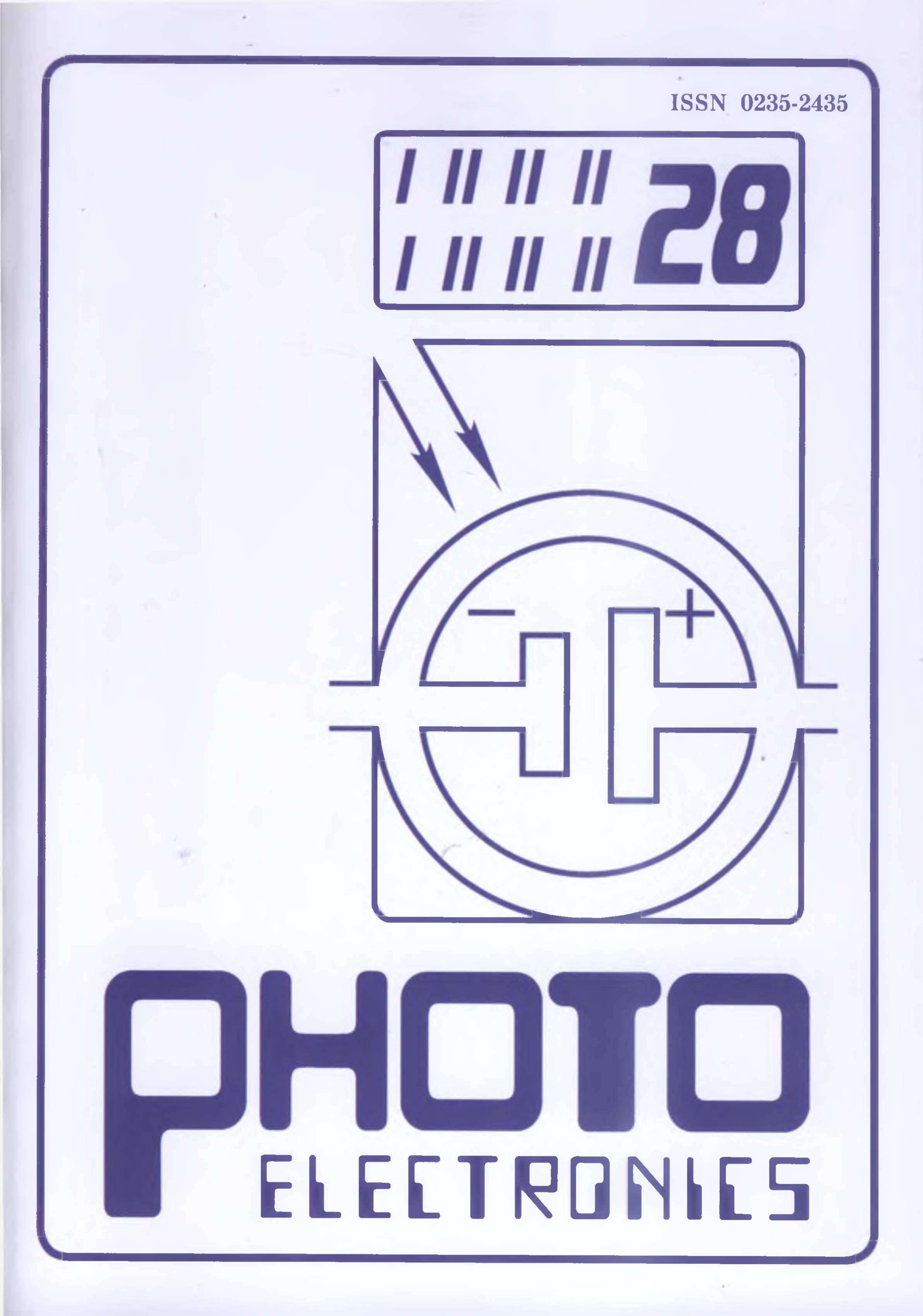 ##submission.downloads##
Ліцензія
Авторське право (c) 2020 Photoelectronics
Ця робота ліцензується відповідно до Creative Commons Attribution-NonCommercial 4.0 International License.
авторське право переходить до видання.